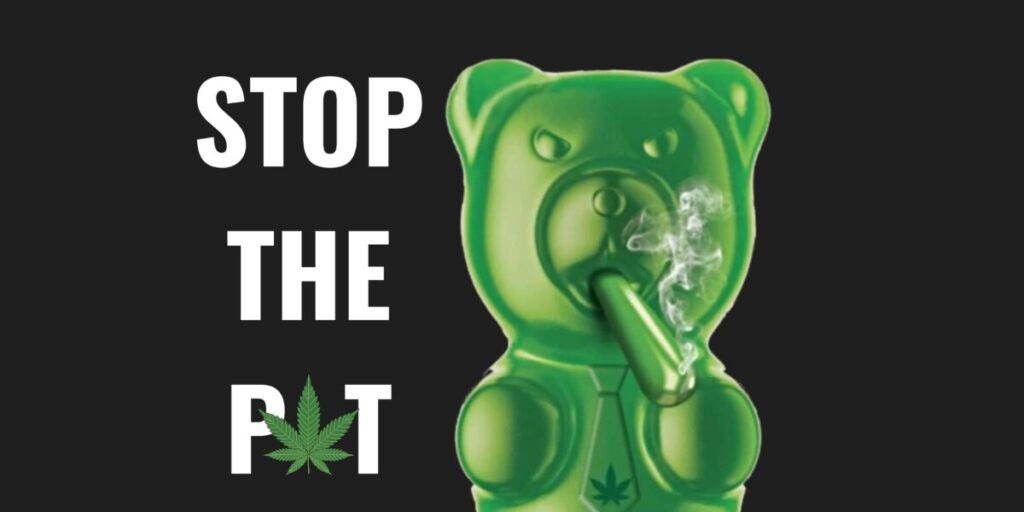 ** Marijuana industry consists largely of infused edibles — such as gummies, baked goods, and beverages — making it more easily accessible and consumed by children.
Ask the Governor to Veto HB 1 and HB 2!
ACTION ALERT: HB 1 and HB 2 would completely legalize the recreational use of marijuana.
Let Governor Carney know that you don't want Delaware to become a Stoner State! 
Fill out your information below to add your name to the letter to the governor.
Though proponents of marijuana legalization often cite the ineffectiveness of the alcohol prohibition almost a century ago, they don't mention that alcohol doesn't have the same chemical makeup as marijuana. 
Daily marijuana users are four times more likely to develop the mental illness known as psychosis, and up to 47% of users experience withdrawal symptoms after ceasing usage.
In the same way that we wouldn't use this argument to legalize hard drugs like cocaine, we should recognize the difference in the chemical nature of marijuana and not legalize it. 
1. HB 1 & HB 2 fail to consider our young people. 
Following legalization, states have seen a 25% increase in adolescent (12-17 yrs) cannabis use disorder, including through increased access to marijuana-infused food products.
Our already struggling school system cannot afford to exacerbate the problem by allowing for the adverse impact on schools and academic performance that has accompanied a lowered stigma of marijuana usage .
2. HB 1 & HB 2 fail to consider road safety.
Earlier this year, the Governor's office stated that 2022 was one of Delaware's deadliest for our roads. Now consider that more than one of every four road deaths in Colorado, the state where legalization initiated, involved marijuana.
It would be grossly irresponsible to legalize a substance known to increase traffic issues on the heels of our deadliest year for road safety. 
3. HB 1 & HB 2 fail to consider our low-income families. 
 Though it was presented as an answer to criminal justice reform and a potential help for low-income and minority communities, data has shown that marijuana stores tend to be disproportionately concentrated in disadvantaged neighborhoods. This means that the harms associated with dispensary locations – increased use, hospitalization, traffic dangers, etc. – are brought to the most disadvantaged communities.
 Far from solving criminal justice inequity, marijuana legalization will in fact create greater harm to these communities.
4. HB 1 and HB 2 fail to consider the safety of Delawareans. 
They will not be able to curtail the black market, but will instead strengthen it. The black market already exists; the introduction of regulation to the regular market will only make black-market prices look more attractive because of the absence of regulation or taxes. In addition, even with regulation, states with legalized marijuana tend to attract illicit actors as well as international cartels.
The legal markets provide cover for illegal activity to blend in.
*** We recognize that HB 1 and HB 2 would not legalize marijuana usage while operating a vehicle, for consumption in the public, for individuals under 21, or to grow at home. However, these restrictions are already being disregarded. Legalizing recreational usage for the state will only make these violations more frequent, just as it has in other states. 
We want better for Delaware!
Sign the Letter to Governor Carney
Fill out the form below to add your name to the letter to ask Governor Carney to veto HB 1 and HB 2.